Catamaran Kestrel is a 2004, 61' Privilege catamaran offering BVI crewed yacht charters. With accommodations for up to 10 guests in 4 King cabins plus an additional fore-peak Twin cabin for kids or teens, she's a wonderful mid-range, luxury choice for families, couples, divers or special occasions. Learn more by watching a short video.
Rates from $21,400 to $26,900. View full rates & availability.
For full details, call us in our South Florida office at (954) 980-9281, toll free at (888) 670-6884 or fill out our Quick Request Form.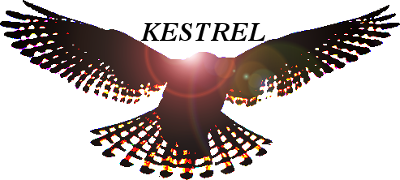 Previously named OCEAN'S SEVEN

KESTREL SAMPLE MENU

Kailee?€ s Sample Menu

Breakfast
Sweet Potato Pancakes with Honey Cinnamon Butter
Toast with Poached Eggs and Avocado
Coconut French Toast with Grilled Pineapples
Garden Frittata with Fruit Cup
Breakfast Fruit and Yogurt Parfait

Lunch
Chicken Salad- Creamy Tarragon Served Over a Bed of Lettuce
BLT Salad with Blue Cheese Vinaigrette
Hummus ?€ Cheesesteak?€ Hoagies
Chicken Roti with Papaya Tomato Salad
Pan-seared Zucchini Crab Cakes with Dilled Cucumber Salad

Appetizer
Spicy Crab and Papaya Salad
Sausage & Rosemary Stuffed Mushrooms
Smoked Salmon in Cucumber Boats
Spinach Artichoke Dip with Crusty Bread
Chilled Avocado Soup with Seared Chipotle Shrimp

Dinner
Argentinean Pork with Herbed Mashed Potatoes & Carrots
Peach-Glazed Chicken with Peach Studded Couscous & Arugula Tomato & Almond Salad
Chipotle Rubbed Steak with Quinoa & Toasted Walnut Spinach
Pan-Seared Salmon with a Soy Ginger Reduction Served Over Rice Pilaf with Asparagus & Cherry Tomatoes
Blackened Grilled Mahi topped with Mango Tropical Salsa Served Over Coconut Rice with Garlic Lime Broccoli

Dessert
Grilled Tropical Fruit with Cinnamon Sugar Crisps & Dulce de Leche
White Chocolate-Cherry Bark
Ricotta-Strawberry Napoleons
Croissant Bread Pudding with a Caf?? Rum Sauce
Banana?€ s Fosters A La Mode
(888) 670-6884 / (954) 980-9281



Contact Carefree Yacht Charters® about Catamaran Kestrel
E-brochure content and photos provided by Central Yacht Agent.