Catamaran Copper Penny is a 2011, 56' Lagoon catamaran offering BVI crewed yacht charters. With a fly-bridge deck and accommodations for up to 6 guests in 1 Master cabin plus 2 additional cabins, she's a wonderful, mid-range luxury choice for families, couples or divers. Learn more by watching a short video.
Rates from $23,500 to $25,500. View full rates & availability.
For full details, call us in our South Florida office at (954) 980-9281, toll free at (888) 670-6884 or fill out our Quick Request Form.



CREW PROFILES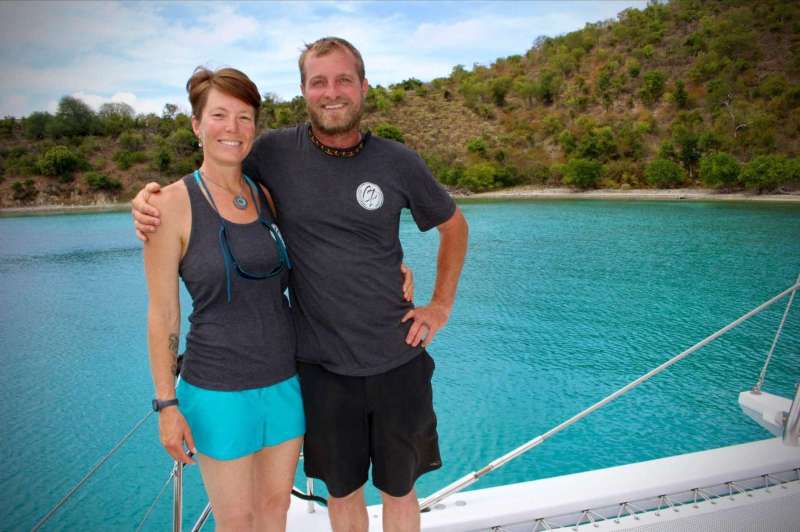 Title
Name
Nation
Born
Licenses
Captain
Jim Grant
USA/Can
0
RYA
Amanda Grant
US
0
Number of Crew: 2
Languages: English
Crew Profiles:
Jim & Amanda Grant -

Jim and Amanda are ready to welcome you aboard the catamaran COPPER PENNY. They are an outgoing couple who love to entertain, and look forward to leading their guests on new and exciting adventures

Jim and Amandas love for adventure drew them together, and they were married in 2000. When they met both were weekend whitewater raft guides and kayakers. Soon they discovered sailing and bought a boat. After 7 years of sailing on the Chesapeake Bay, they decided to leave corporate America for the turquoise waters of the Caribbean. They sailed for two years aboard their own boat exploring the Caribbean.

Jim, your captain, is a Canadian who grew up sailing on Lake Ontario. His family has always owned boats and Jim began his sailing instruction while attending summer camp. As a young adult Jim moved to Virginia, were he became bareboat certified and began chartering. In his corporate life Jim was a stockbroker. He was televised on Charlottesville, Virginias NBC 29 nightly news for seven years sharing his market commentary with viewers. While working as a stockbroker, Jim found time to become a delivery captain for a Lagoon catamaran dealership, and began transiting the East Coast of North America. There he found his love for the open ocean. He obtained his United States Coast Guard Masters License, and later obtained a MCA 200-ton Offshore Certificate. Jim is also a certified PADI Dive Master, and looks forward to taking you diving. In addition Jim enjoys windsurfing, kite surfing, and skiing.

Amanda, your chef, is from Virginia. She grew up as a competitive swimmer and spent time backpacking in the Blue Ridge Mountains. Later, she discovered triathlons, and spent many hours training and competing. Jim introduced her to sailing, and life was never the same. She began sailing the Chesapeake every weekend, and accompanying Jim on some of his deliveries. Amandas career as an engineer was demanding and gratifying, but soon she began dreaming of warm waters. During her years sailing the Caribbean, she developed a love for cooking and exploring local cuisine. To prepare for life as a charter chef, Amanda attended a mega-yacht cooking school in Fort Lauderdale, where she honed her skills. She looks forward to serving you beautifully presented delicious meals. In addition, Amanda is a certified PADI Dive Master, and a kayak instructor. Amandas other interests include windsurfing, kite surfing, and skiing.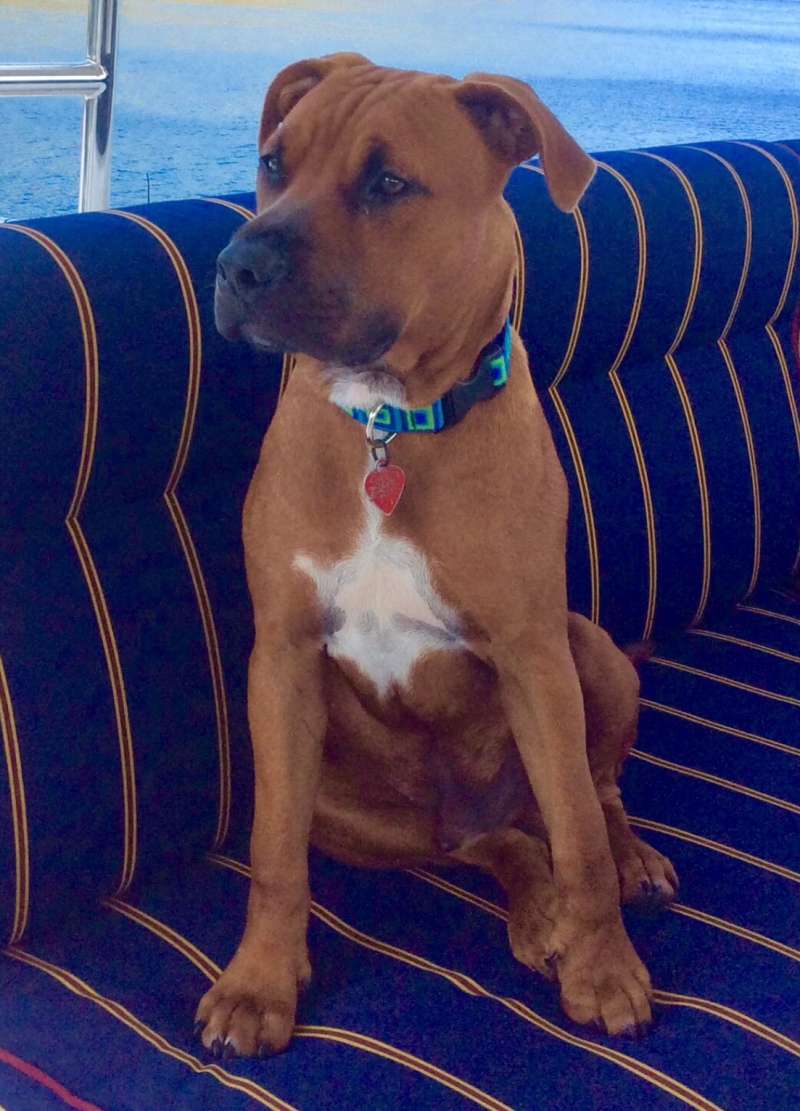 Amanda & Jim
Lake Placid Triathlon finishers
---
(888) 670-6884 / (954) 980-9281



Contact Carefree Yacht Charters® about Catamaran Copper Penny
E-brochure content and photos provided by Central Yacht Agent.