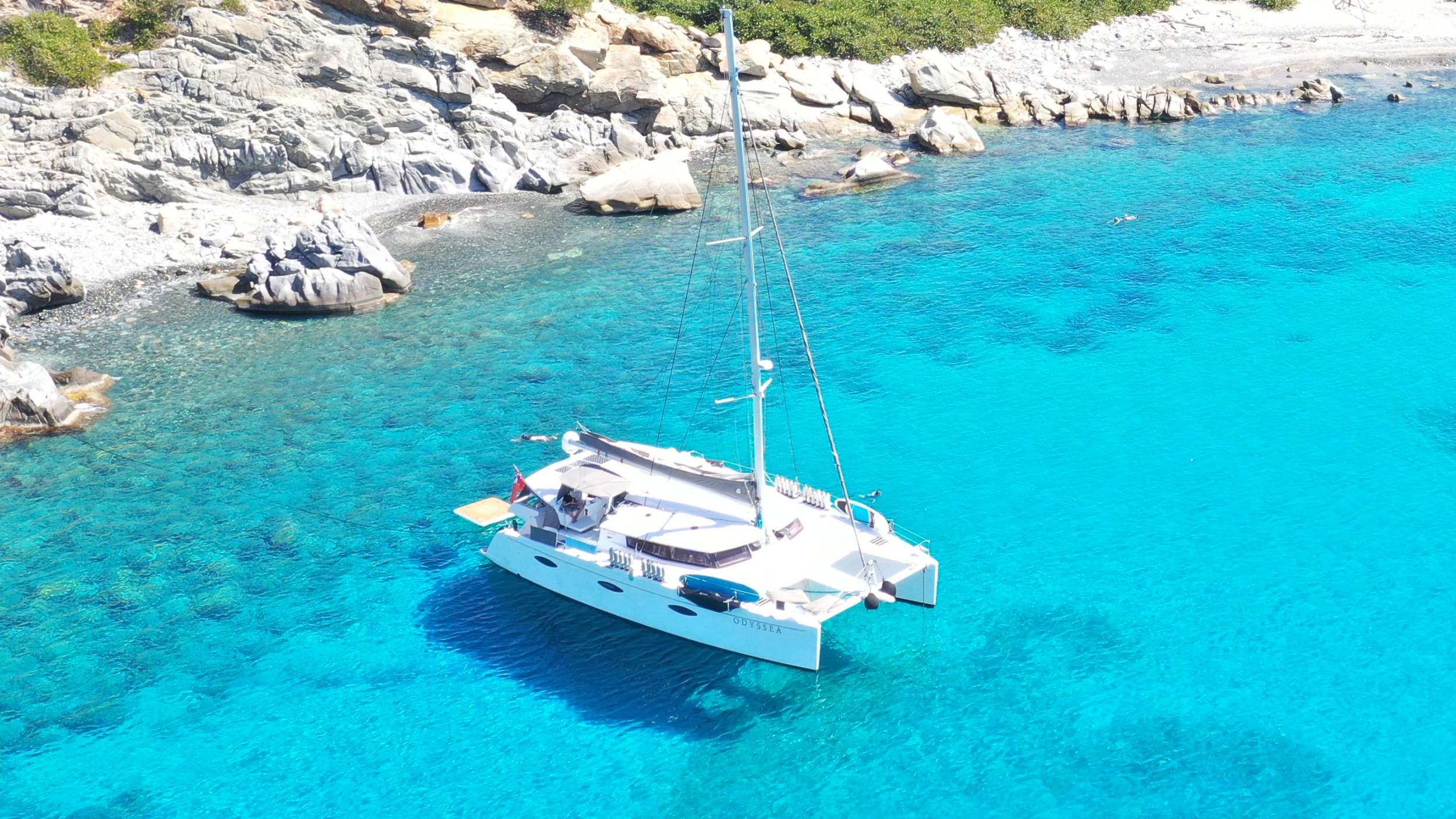 Accommodations:
WALK AROUND QUEEN SIZE BEDS in large queen cabins and an enlarged master cabin, all fully en suite. Double Cabin with en suite vanity and restroom facilities. Stunning, brand spanking new luxury catamaran with FULL A/C.

Large SKY LOUNGE on salon roof where guests love to suntan or sit with their captain while sailing. A favorite spot to enjoy happy hour treats and one of Captain Jason's delicious cocktails. ALL MODERN facilities and perks can be found on Slivochka. ONLY NEW luxury catamarans offering the FANTASTIC SKY LOUNGE.
(888) 670-6884 / (954) 980-9281



Contact Carefree Yacht Charters® about Catamaran Slivochka
E-brochure content and photos provided by Central Yacht Agent.