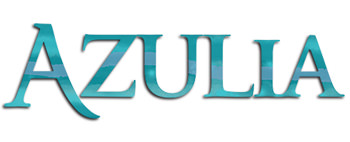 Previously named AZULIA
Availability
| Start Date | End Date | Details |
| --- | --- | --- |
| Aug 19, 2017 | Aug 24, 2017 | Booked: St Thomas USVI to St Thomas USVI |
| Sep 01, 2017 | Sep 30, 2017 | Unavailable: Fajardo, Puerto Rico* to Fajardo, Puerto Rico* |
| Oct 23, 2017 | Oct 30, 2017 | Unavailable: Fajardo, Puerto Rico* to Fajardo, Puerto Rico* |
| Nov 04, 2017 | Nov 10, 2017 | Boat Show: Boat Show, BVI* to Boat Show, BVI* |
| Nov 11, 2017 | Nov 18, 2017 | Booked: St Thomas, USVI* to St Thomas USVI |
| Dec 27, 2017 | Jan 03, 2018 | Booked: St Thomas USVI to St Thomas USVI |
| Jun 09, 2018 | Jun 16, 2018 | Hold: St Thomas USVI to St Thomas USVI |
Rates

High Rate: 28000.00 USD per week
Low Rate: 22000.00 USD per week
| | | | | | | | |
| --- | --- | --- | --- | --- | --- | --- | --- |
| | 2 Pax | 3 Pax | 4 Pax | 5 Pax | 6 Pax | 7 Pax | 8 Pax |
| Winter 2017/2018 | 22,500 | 23,500 | 23,500 | 25,500 | 25,500 | 27,000 | 28,000 |
| Summer 2017 | 22,000 | 23,000 | 23,000 | 24,500 | 24,500 | 26,000 | 27,000 |
| Summer 2018 | 22,500 | 23,500 | 23,500 | 25,500 | 25,500 | 27,000 | 28,000 |
MCA Compliant: MCA Compliant
Rates are All Inclusive
Taxes, re-location fees, cruising permits and licenses may be extra. Please verify with clearing house.
Cruising Permit: Paid by Boat Licenses: Paid by Boat

Additional Rate Details:
Families preferred for 7 or 8 guests please, Crew Approval for more than 6 adults.

$200 discount for each child under 12
Half-board: $150 pp discount for 3 lunches and 3 dinners ashore at their expense
No pickup/drop fees within USVI or BVI

CHRISTMAS/NEW YEAR OR EASTER HOLIDAYS: Up to 8 guests $33,000.

Year round operating area: USVI & BVI, SXM and Puerto Rico

All rates are for the entire yacht. An additional premium may apply for Holiday periods. A crew gratuity, at your discretion, but typically a 15% - 20% of the rate is NOT included.
Summer Base Port: Virgin Islands
Summer Operating Area: Caribbean Virgin Islands
Winter Base Port: Virgin Islands
Winter Operating Area: Caribbean Virgin Islands
Location Details:
St. Thomas, British Virgin Islands, St. Martin and Puerto Rico
(888) 670-6884 / (954) 980-9281



Contact Carefree Yacht Charters® about Catamaran Azulia II
E-brochure content and photos provided by Central Yacht Agent.