Catamaran Bamarandi is a 2015, 70' Fontaine Pajot catamaran offering crewed yacht charters in the BVI and St. Maarten/St. Barts area. With a fly-bridge deck and accommodations for up to 10 guests in 1 Master Suite plus 4 additional cabins, she's a popular, high-end exclusive selection for families, couples, or special occasions. Learn more by watching a short video.
Rates from $39,000 to $42,750. View full rates & availability.
For full details, call us in our South Florida office at (954) 980-9281, toll free at (888) 670-6884 or fill out our Quick Request Form.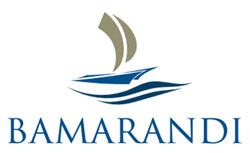 BAMARANDI SAMPLE MENU
Breakfast
Classic Eggs Benedict with Smoked Salmon/ Canadian Bacon and Creamy Hollandaise Sauce
Continental Breakfast with Charcuteries and Cheese
Banana Waffles with Maple syrup, Fresh Berries and Bacon Roses
Three Cheese Frittata, with Herb-roasted Tomatoes
New York Style Bagels with Smoked Salmon, Cream cheese, Capers and Red Onions
Cinnamon and Maple Syrup French Toast served with Parma Ham
Spinach, Leek and Mushroom Quiche?
All served with Coffee, Teas, Fruit Juice, Cereal, Fresh Local fruits, Yoghurts and an assortment of Bagels and Breads
Lunch
Mojito-Lime Grilled Shrimp served with Sun Dried Tomatoes, Olives, Spinach and Feta Pasta Salad with Creamy Basil? Pesto Dressing
Thai Tuna Salad with Soy and Honey Dressing served with Warm Baguette
Pineapple and Ginger Braised Ribs, Creamy Coleslaw and Chickpea Salad
Grilled Chilli Lime Chicken Fajita Salad with Soft Burritos
Crab Cake Stacks, Marinated Mushroom, Gourgette and Spinach Salad
Local Fish Taco Salad with Guacamole, Sour Cream and Jalapenos
Grilled Chicken with Pineapple and Mango Salsa, Potato wedges and a Green Salad
Appetizers
Local and Imported Cheese Platter with Red Onion Marmalade
Black and Green Olive Tapenade served on Crostinis
Creamy Spinach Pastry Wheels
Smoked Local Fish Dip with an Assortment of Crackers
Jalape??o Poppers with Homemade Ranch Dressing
Hot Artichoke and Spinach Dip with Tortilla Wedges
Mini Quesadillas with Guacamole and Salsa
Starters
Caramelized Pear and Rocket Salad with Blue Cheese
Mediterranean Stuffed Peppers with a Balsamic Reduction
Creamy Garlic, Onion and Tomato Mussels with Toasted Bread Fingers
Chargrilled Asparagus Salad with Honey and Wholegrain Mustard Vinaigrette
Polenta with a Saltfish Ragout
Portobello Mushroom and Pesto Melt with Warm Roasted Pine Kernels
Beet and Goats Cheese Salad on a Stick
Main Course
Ginger Sesame Salmon, Rice Noodles and Saut??ed Seasonal Vegetables
Grilled Spiny Lobster Tail with Garlic Lemon Butter, Ginger Lime Butternut and a Green Salad
Orange Brandy Pork Tenderloin, Roasted Balsamic New Potatoes, Walnut, Cranberry and Spinach Salad
Grilled Marinated Steak with a Mushroom Sauce, Sweet Potatoes, Avocado and Orange Salad
Rosemary Marinated Rack of Lamb with Herb Butter, Basil Gnocchi, Saut??ed Asparagus
Tray-baked Chicken with Tomatoes on the Vine, Sweet Potato Mash and a Seasonal Salad?
Honey and Mustard Grilled Mahi-Mahi, Lemon Basmati Rice, Aubergine and Lentil Salad with Goat's Cheese and a Balsamic Reduction
Desserts
Balsamic Marinated Berries with Homemade Meringues and Cream
Cappuccino Cheese Cake with Chocolate Sauce
Caramelised Pineapple Tarts with Homemade Coconut Ice Cream
Local Lime Pie with Fresh Whipped Cream
Passionfruit Mousse with Chocolate Sauce
Poached Pears with an Amaretto Sabayon Sauce
Roasted Banana Pudding with? Meringue
All served with Local Coffees and Fine Liqueurs?
(888) 670-6884 / (954) 980-9281



Contact Carefree Yacht Charters® about Catamaran Bamarandi
E-brochure content and photos provided by Central Yacht Agent.