Catamaran Playtime is a 2014, 56' Lagoon catamaran offering BVI crewed yacht charters. With a fly-bridge deck and accommodations for up to 8 guests in 4 cabins, she's a fabulous mid-range, luxury choice for families, couples or special occasions. Learn more by watching a short video.
Special Offer Rates from $17,000 to $27,000. View full rates & availability.
For full details, call us in our South Florida office at (954) 980-9281, toll free at (888) 670-6884 or fill out our Quick Request Form.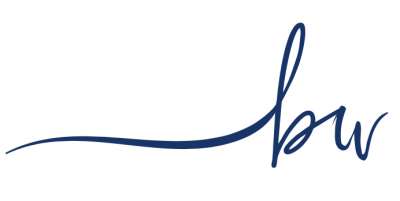 PLAYTIME SAMPLE MENU
Breakfast
Bacon & cheese hash browns with salsa & sour cream
Captain?€ s fruit crepes
Eggs Benedict
? French toast with macadamia nuts & syrup
Sausage with roasted tomatoes & scrambled eggs
? Goats cheese & chive omelettes
Continental breakfast with fruit smoothies.
Breakfast are served with toasts, fruit juice, tea & coffee
?
Lunch
Crab cakes with lemon garlic mayo
Caribbean chicken roti?€ s
? Coconut crusted flying fish with papaya sauce
Chilli bowl with corn bread
Shrimp Caesar salad
Blue cheese fritata
Chilled zucchini soup with basil & walnuts
Lunches are served with fresh hot oven baked bread & a variety of salads
?
Hors?€ douvres?
Caribbean conch fritters
Mediterranean platter
Mushroom brandy pate with crackers
Red capsicum and? walnut dip with roasted pitta wedges
Cheese tort with biscuits
Flat breads with dukkah & oils
Hors?€ douvres are served with the traditional Captain?€ s cocktails.
?
Dinner
Scampi fra diavolo with lemon herbed orzo & green salad
Chicken, papaya & camembert parcels with cashew butter sauce & ginger lime wedges
Spicy Caribbean pork with apple fennel chutney, okra & sweet potatoe mash
Seared Ahi tuna, cilantro lime rice, stir-fried ginger pineapple with Japanese cucumber relish
Thai coconut chicken, jasmine rice & Asian slaw
Grilled salmon, green peppercorn sauce, sauteed potatoes & garlic nut green beans
BBQ NY Strip steak, loaded baked potatoes, roasted corn & capsicum salad
?
Dessert
Tiramisu
Creme Brulee
Flaming rum pineapple
Mango & lime fool
OTT cheesecake
Apple sorbet with calvados
Caribbean chocolate rum cake
(888) 670-6884 / (954) 980-9281



Contact Carefree Yacht Charters® about Catamaran Playtime
E-brochure content and photos provided by Central Yacht Agent.