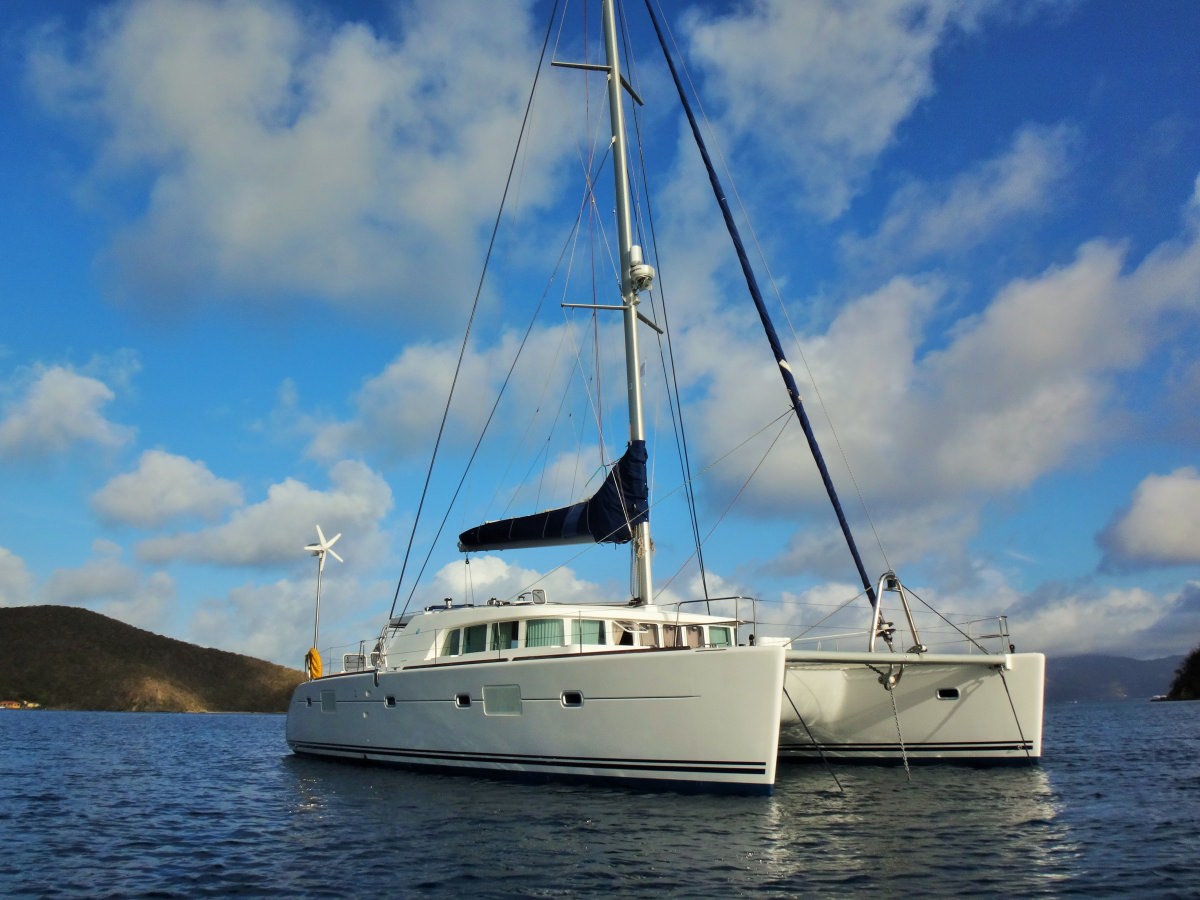 Lagoon 500 Catamaran "Sea Anemone"
We are pleased to welcome you on board our luxury all-inclusive yacht charter Sea Anemone. Indulge the Caribbean breeze as you explore magical coves, exclusive beaches, and breathtaking sunsets on board your own floating private hotel. Boasting a 50ft length and 28ft beam, our sailing catamaran is a very spacious and stable vessel. Modern and extremely comfortable, Sea Anemone has a large saloon with all the comforts of home and luxury cabins with en suite bathrooms. Our Lagoon 500 catamaran can accommodate up to 8 guests, providing 3 guest cabins with queen sized beds and 1 cabin with bunk beds. Our professional crew including a skipper/dive instructor and a chef/hostess will make your sailing adventure or diving safari exceptional and unforgettable. The Sea Anemone is equipped with a full size Bauer Mariner dive compressor and new diving equipment. There are no additional charges to dive. Interests of all can be accommodated... Swimming, snorkeling, scuba diving, water sport activities, shopping, gourmet meals, beach walks, photography, weddings, honeymoons, special events. We customize your unique vacation to your interests. Your holiday served up your way!
King:
Double:
Single:
Pullman:
Accommodations:
6 adults
(888) 670-6884 / (954) 980-9281



Contact Carefree Yacht Charters® about Catamaran Sea Anemone
E-brochure content and photos provided by Central Yacht Agent.