Catamaran Secret Oasis is a 2006, 58' Voyage catamaran offering BVI crewed yacht charters. With accommodations for up to 10 guests in 5 cabins, she's a popular, mid-range luxury choice for families, 2 family groups or couples.
For full details, call us in our South Florida office at (954) 980-9281, toll free at (888) 670-6884 or fill out our Quick Request Form.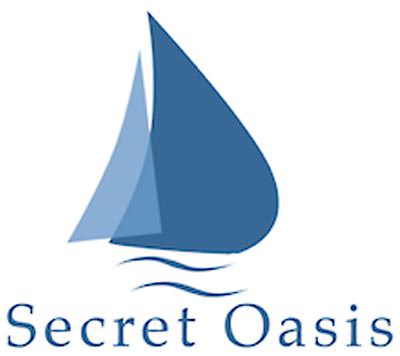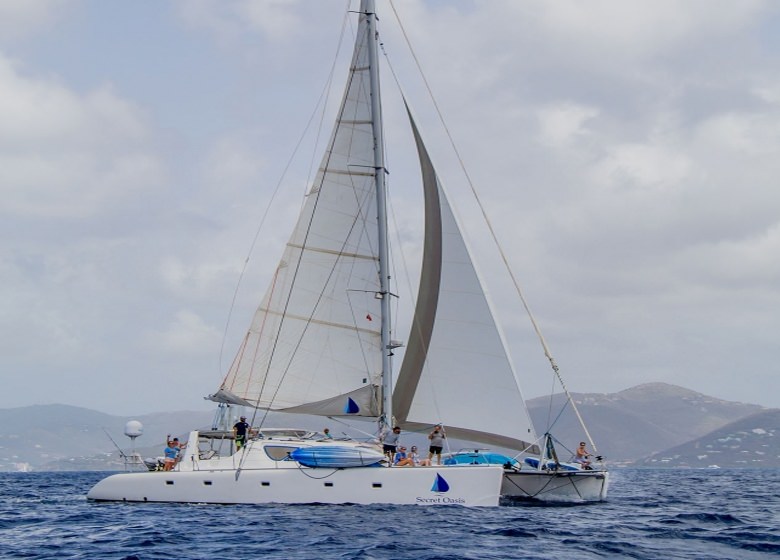 Secret Oasis offers accommodations for up to ten guests. The cabins are spacious and have good storage space.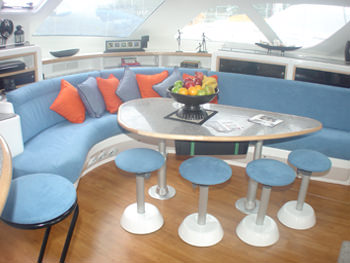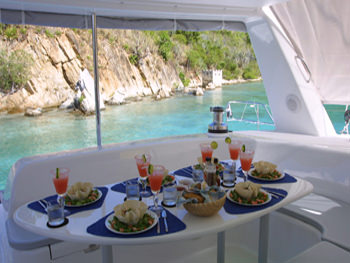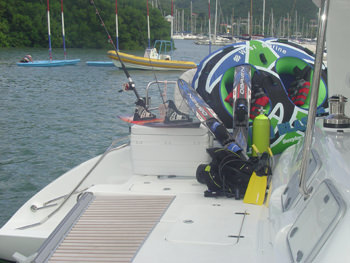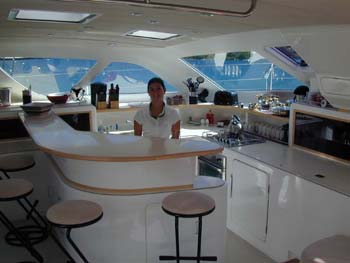 Accommodations:
5 elegantly-adorned large staterooms, each with its own: 17-inch digital television with built-in DVD and CD player.
Four staterooms are queen size and the fifth stateroom is a king cabin.
Four En suite separate shower, sink, vanity unit and dressing mirror. One shower and toilet combined in one of the staterooms.
Electric fresh water head
110V power outlet
Hair dryer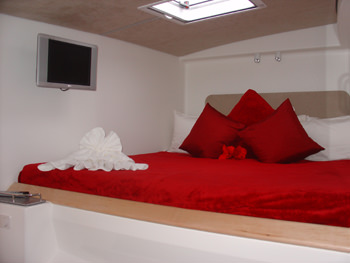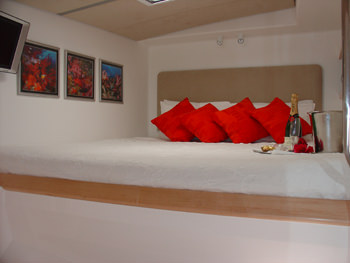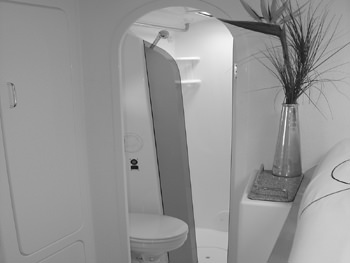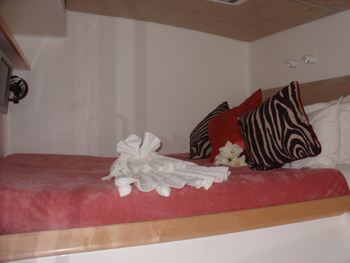 Cabin 2
(888) 670-6884 / (954) 980-9281



Contact Carefree Yacht Charters® about Catamaran Secret Oasis
E-brochure content and photos provided by Central Yacht Agent.