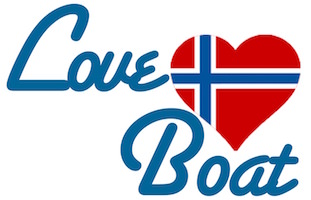 Availability
| Start Date | End Date | Details |
| --- | --- | --- |
| Aug 07, 2017 | Oct 14, 2017 | Unavailable: Compass Point, St Thomas* to Compass Point, St Thomas* |
| Oct 15, 2017 | Oct 22, 2017 | Booked: Compass Point, St Thomas* to Compass Point, St Thomas* |
| Oct 23, 2017 | Nov 15, 2017 | Unavailable: Compass Point, St Thomas* to Compass Point, St Thomas* |
| Nov 18, 2017 | Nov 25, 2017 | Booked: Tortola, West End, BVI to Tortola, West End, BVI |
| Dec 28, 2017 | Jan 04, 2018 | Booked: Compass Point, St Thomas* to Compass Point, St Thomas* |
| Jan 07, 2018 | Jan 14, 2018 | Hold: Compass Point, St Thomas* to Compass Point, St Thomas* |
| Feb 10, 2018 | Feb 17, 2018 | Booked: Compass Point, St Thomas* to Compass Point, St Thomas* |
| Apr 14, 2018 | Apr 21, 2018 | Booked: Compass Point, St Thomas* to Compass Point, St Thomas* |
| Apr 28, 2018 | May 05, 2018 | Booked: Compass Point, St Thomas* to Compass Point, St Thomas* |
| Jun 28, 2018 | Jul 05, 2018 | Hold: Compass Point, St Thomas* to Compass Point, St Thomas* |
Rates

High Rate: 14800.00 USD per week
Low Rate: 9500.00 USD per week
| | | | | | | |
| --- | --- | --- | --- | --- | --- | --- |
| | 2 Pax | 3 Pax | 4 Pax | 5 Pax | 6 Pax | 7 Pax |
| Summer 2017 | 11,200 | 12,000 | 12,800 | 13,600 | 14,400 | 14,800 |
| Winter 2017/2018 | 11,200 | 12,000 | 12,800 | 13,600 | 14,400 | 14,800 |
| Summer 2018 | 11,200 | 12,000 | 12,800 | 13,600 | 14,400 | 14,800 |
MCA Compliant: MCA Compliant
Rates are All Inclusive
Taxes, re-location fees, cruising permits and licenses may be extra. Please verify with clearing house.
Cruising Permit: Paid by Boat Licenses: Paid by Boat

Captain Only Rates:
Captain Only Rate: $9500
Includes basic necessities ie; linens, paper goods, condiments, propane, cleaning supplies, and use of all toys.

Not Included: Food. beverages, ice, moorings and dockage, customs and cruising fees, fuel and water ( we make our own water), transport to and from airport, or lodging, shore excursions, SCUBA, and crew gratuity.





Additional Rate Details:
1/2 Board Rate: $120 discount per person. Includes: 7(B), 4(L), and 3 (D). *Cannot be combined with child discount. *

* Children 12 and under take $100 discount per child with two paying adults

Christmas/ New Years $16,280 flat rate for up to 7 pax. 7 days min.

**Please inquire first for charters less than 5 nights**


Please inquire for 7 pax. Forward v-berth is used for 7th guest.


Rates are based on double occupancy i.e 4 guest means using 2 guest cabins.
Summer Base Port:
Summer Operating Area: Caribbean Virgin Islands
Winter Base Port:
Winter Operating Area: Caribbean Virgin Islands
Location Details:

(888) 670-6884 / (954) 980-9281



Contact Carefree Yacht Charters® about Catamaran Loveboat
E-brochure content and photos provided by Central Yacht Agent.